So you've decided you want to use cloth diapers? At Bum Baby Bum, we're always excited to hear that more and more people are choosing cloth diapers over traditional disposable diapers. In addition to being environmentally friendly, cloth diapers are also great for your little one's skin, as you'll never have to worry about chemicals, and they're also a one-time purchase, which means they're great for your wallet! Bum Baby Bum is pleased to offer a wide range of cloth diaper services, from selling and renting to cleaning services.
Located in Fort Collins, CO, we service most of the Front Range, CO. Other locations upon request and consideration. Bum Baby Bum is a diaper rental and sales company, with a built in service. We will wash and deliver diapers to your door. All you have to do is get your baby to poop and pee. Call us today to get started.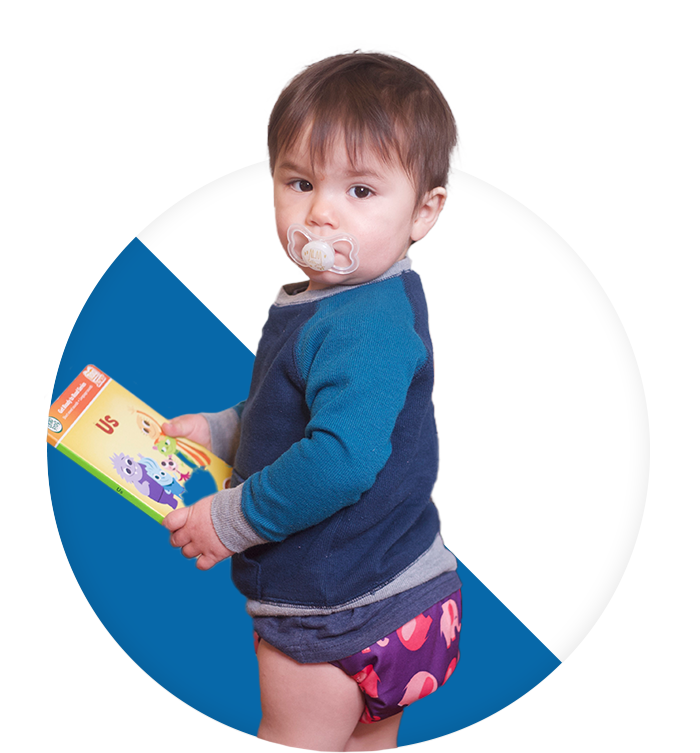 BUT, POOP!
Yes, poop. But don't worry! If your baby was lucky enough to have a solid chunk, just shake it out into the toilet and flush! No big. If it isn't solid, it's fine. Just take it off the baby, wipe that bottom and put the diaper in with the other dirty diapers- rolled up and sealed, preferably.
SIZING
Our diapers fit babies from around 8lbs til about 40lbs. The abouts are because poundage doesn't account for body type. Some babies can start with our diapers earlier, and some can fit in them later. Newborn diapers will arrive here later.
ACCESSORIES
Other than the diaper pails and wet bags, we offer reusable wipes, deodorizing tablets, and travel bags.
CLEANING SERVICE
Your diapers get cleaned once a week. We will also stuff the pocket with the liner for you, so all you have to do is put the stylish diaper on your baby's bottom. The diapers will arrive at your doorstep, in a plastic bag. You may then use the same bag to store the dirty diapers in, or store them in one of the several options and then place them in the bag for us to pick up.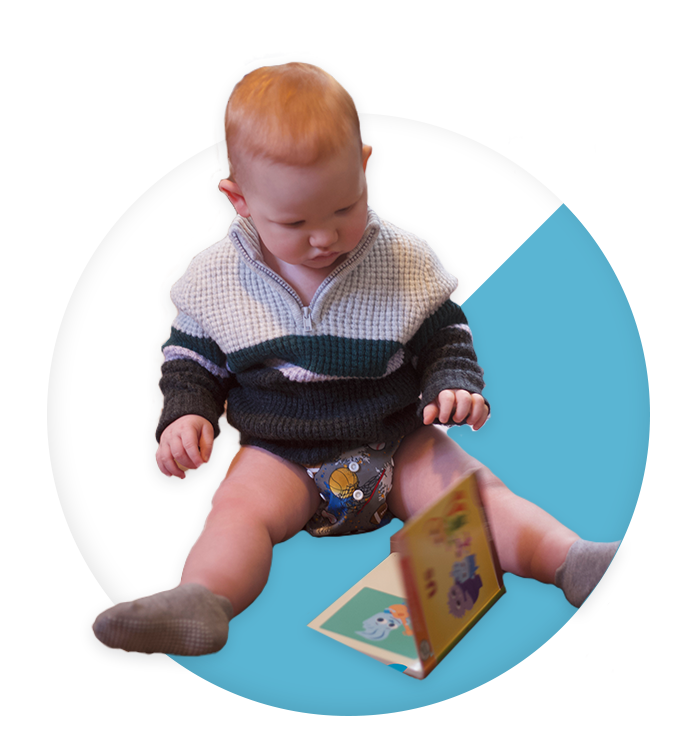 RENTALS
Kids and babies pee. And poop. A LOT. They also grow, quite quickly. As such, most of our business is rentals, so you are assured to always have a good fit and stay in style. With over 30 designs to chose from, and a one size fits most cover, you are sure to have the most stylish bum on the block.
Diaper rentals include 80 diaper inserts and pocket covers a week, in addition to a weekly pick up, drop off and wash. We do not use harsh chemicals in the washing process, everything we use is lead, paraben and phthalate free. When the weather allows, the diapers are sanitized by the best, cleanest source available- the sun. When the weather does not cooperate, the diapers get an additional cycle wash. Staining may occur depending on what you feed your baby, but the diapers are clean. New diapers are available for sale if the staining bothers you.
The diapers you rent are yours for as long as you use us as your service- diapers are never shared across families. When you chose to leave us, you may purchase the diapers, or return them to us. They are all adorable, after all, and make for great memories!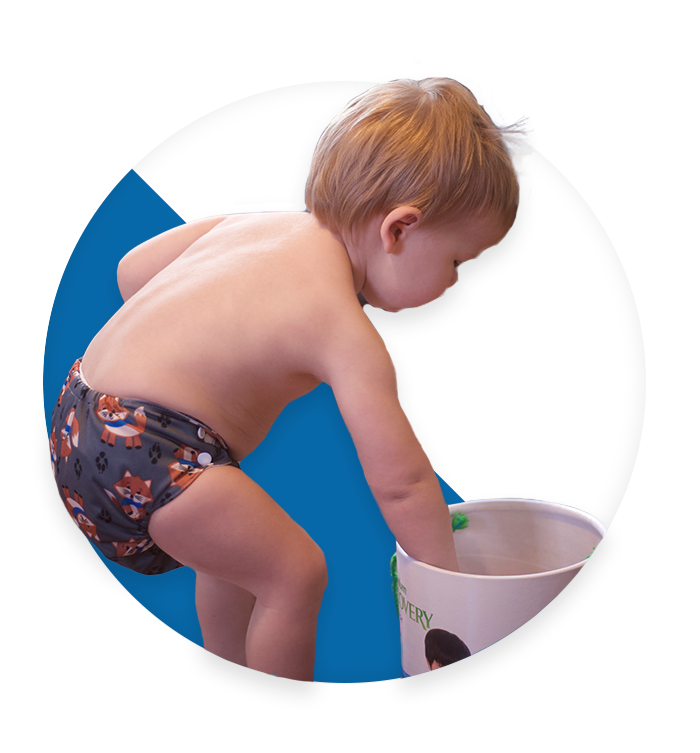 STORAGE
You have two options- a large diaper (or trash) pail, or a wet bag. Though we sell all options, it may be cheaper for you to buy your own. That being said, the trash cans we sell are made of aluminum and have a foot press plate. You keep a trash bag (the one the diapers arrive it works well) inside and simply toss the whole diaper in when it's wet. The wet bags we sell come in a variety of designs, and are made to hang on your door handle. Pros and cons of each:
PAIL PROS- They hold in odors better and you can easily put in a deodorizing satchel or essential oil. They are large enough to hold the week's worth of diapers- even if you have more than one diapered child. They are also easy to clean and do not absorb the odor over time.
PAIL CONS- Well, there really is only one. They are unsightly and take up space unless you are very crafty.
BAGS PROS- The bags are cute, and fun. They are easy to store on a door handle, and are harder for the little ones to get into.
BAGS CONS- Sometimes the zippers don't close all the way, especially towards the end of the week as the bag gets full. In addition, these bags don't hold in the odor as well as the cans.
Regardless of which route you chose to take, a travel wet bag is a must. Baby needs to be changed whereever you may be, and the last thing you want is a soiled diaper roaming loose in your diaper bag!